Petsoid
Petsoid is a website for pet lovers who need to find information about their pet. Here you will find everything from dogs to reptiles.
MechanicBase
Mechanicbase was the first website that was released by selpublishing. Mechanicbase is a website about all car repair information.
Lifegag
Lifegag is a more general news website with categories like lifestyle, technology and health. On this website you will always find something new.
HeadsUpHobby
Headsuphobby is a website for people who loves RC planes & drones. Here you will find buyer's guides and information articles.
ReviewJam
Reviewjam is a product review website based on giving our customers the best product reviews in the car/tool/garden niches.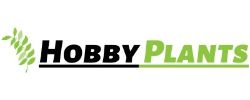 Hobby Plants
Hobby Plants is a website for all garden & plant lovers. Here you will find plant guides about how to take care of your plants in the best way.
HowDid
How Did is a Q&A forum for "How did" questions in all topics. Here you can both learn and share your knowledge with other people.
Annonsera
Annonsera is a Swedish Classified ads website where people can sell, buy & exchange their stuff.