A few houseplants can transform your house's aesthetic and overall atmosphere. But do you know that stylish grow lights for indoor plants can elevate the benefits of your houseplants and enhance their growth? It all starts with picking the best decorative grow lights.
Stylish grow lights help your indoor plants thrive by providing the necessary light for photosynthesis while offering aesthetic appeal. The best models are; the GE LED grow light bulb, Soltech Solutions Grow Light, Aceple LED grow light, TorchStar Plant LED light, Bloom Plus Grow Light B1000, and the Hytekgro LED grow light.
If you are a new houseplant owner, you will likely experience stress finding the perfect decorative grow light. It is because of the hundreds of options on the market. We have researched the best stylish grow light models for indoor plants to enable you to choose what suits you.

What Are Decorative Grow Lights?
Decorative grow lights are lighting fixtures and bulbs that provide light for plants to grow in areas without direct sunlight. The lights promote photosynthesis, the process where plants convert light into chemical energy to fuel their growth and health.
The lights best suit indoor plants that do not have access to direct sunlight. They also provide aesthetic appeal to your home because of their design and warm light.
Why Do You Need Decorative Plant Lights?
Your plants need light to grow and stay healthy. Light is one of the basic requirements for growing plants. Your plants need sunlight to produce chemical energy, which they use to convert water, carbon dioxide, and minerals into oxygen and organic compounds to fuel their growth.
However, indoor plants do have access to natural sunlight, and that is where grow lights come in. Your plants also need decorative grow lights to enhance their aesthetics and warm up their environment.
What Are The Best Grow Lights? (6 Top Picks)
The market for indoor plant grow lights is vast, with many options. Below are a few models from the best indoor plant grow light models.
The GE LED Grow Light
The GE LED Grow Light offers high-quality lighting for houseplants, indoor gardens, and flowers. It provides soft natural light and warmth that will not harm your plants or alter your house's temperature. In addition, its balanced light spectrum is ideal for seeds and greens. Therefore, you can plant vegetables and gardens in your home. This LED light requires a lamp, which is not an issue because it fits in standard lamps.
The Soltech Solutions Grow Light
It is a durable, aesthetically pleasing, and incredibly effective decorative grow light for houseplants. The Soltech Solutions Grow Light features a precise photosynthesis spectrum and produces warm white ambient light. It does not look like a grow light at first glance, but it turns out pretty good with time. This minimalist light comes with a 15-foot fabric cord, an LED bulb, three ceiling hooks, two wall fairleads, and a swag hook. Also, it comes in two sizes and colors to customize your needs and space.
The Aceple LED Grow Light
It is an incredible product for beginner houseplant enthusiasts with a small budget and high expectations. The grow light features two colors. The first one is red, ideal for fruits and flowers, and the second one is blue, suitable for supporting photosynthesis. This LED grow light features a large clip and flexible gooseneck arm like a reading light, but with all the light you need for your plants to grow. Additionally, it is easy to set up and small enough to fold and store in a drawer.
The TorchStar Plant LED Light
The glow light is the best light option for herbs because it offers a full-spectrum solar simulation and provides the right lighting indoors. Simply put, it mimics natural sunlight. The light illuminates for 16 hours a day and turns off for eight hours. It features a minimalist design thanks to its compact size that can fit on the windowsill, desk, countertop, or side table.
The Boom Plus Grow Light
Boom Plus is the go-to manufacturer for inexpensive LED lights for indoor lights. For instance, the Boom Plus Grow Light BP1000 model is a high-quality product that provides proper lighting for your plants to thrive at all their growth stages. In addition, this product is noiseless; you can enjoy peace in your house as your plants grow healthy. The light covers a two-by-two-feet space and mimics natural light.
The Hytekgro LED Grow Light
This is the best hanging decorative light model for indoor plants. It is lightweight and comes with hanging brackets for easy installation. This grow light for indoor plants model covers a three by three-foot area. Additionally, it comes with a 59-inch power cord and produces efficient yet low heat to motivate your plants to grow and sprout faster.
How To Choose Stylish Grow Lights
Choosing stylish grow lights requires keenness because the lights will influence your plants' growth and your home's aesthetic appeal. Below are some vital elements to consider in a stylish grow light.
Size
Start by determining how many plants you want the light to cover. The more plants you need to cover, the larger the light you should get. Also, consider if you plan to place the light in one place or move it from time to time. If you plan to move it around, you will need a lighter, portable light. Finally, consider the space where you want to place the light and how much room you have.
Type
Decorative grow lights for plants come in various styles; the most common are hanging lights, freestanding lamps, LEDs, narrow and full light kits, tripod floor lamps, and clamp lamps. If you want a complete system, you should buy a light kit. You can also choose a bulb if you already have a lamp. Base your choice on your plants' location, existing light, and how many plants you own.
Plants
Understand your plants well and how much light they need before choosing your stylish grow lights. The plants you own will determine your grow lamp's type, size, and intensity.
Extra Features And Accessories
Also, consider the lights' extra features like automatic timers, different color options, and advanced settings. Some models also have accessories like installation equipment, surge protectors, and wireless controllers.
FAQs On The Best Stylish Grow Lights For Indoor Plants
If you are new to houseplants, you will benefit from as much information as possible about stylish grow lights. Let us look at some basic questions and answers;
How Far Should Stylish Grow Light Be From Plants?
The standard distance you should place your stylish grow lights is at least two feet away from your plants to prevent them from overheating. However, the space also depends on their wattage and light wavelengths. Stronger lights should be placed further from plants.
How Long Should You Leave Your Stylish Grow Lights On?
To mimic the sun's natural light, you should leave your lights on at least eight to sixteen hours a day. Also, consider where you stay and the time of the year. Some places experience sunlight for longer than others. More so, specific times of the year feature particular sunlight periods.

What Is The Cheapest Stylish Grow Light For Indoor Plants?
The Aceple LED Desk Plant Grow light is the cheapest option on our list. Its price does not influence its quality; it produces impressive results despite its low cost.
Conclusion
There are many incredible stylish grow light options on the market for houseplants. Make sure you base your choice on your plants' needs, quantity, location, and environment. As you buy the best stylish grow lights for indoor plants from our list, feel free to share your thoughts about the top models discussed in this post.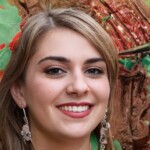 Victoria is the owner and main author of hobby plants. She loves spending her free time in her garden planting and taking care of her plants. Victoria hopes you enjoy the content here!