As the name suggests, the Japanese Cleyera Plant is native to Japan and China. Today, they are commonly found in the Southern United States. 
The official name for this plant is Cleyera japonica. 
Japanese Cleyera Plant Care & Growing Guide
1. Climate
As semi-tropical plants, the Japanese Cleyera Plant will not survive repeated freezing temperatures. That is why they are found in the warmer states of the US. Despite this vulnerability to the cold, they are extremely hardy plants, rated as an 8-10 on the USDA plant hardiness scale. 
2. Growth
Expect these shrubs to grow from about 8 feet to 10 feet tall. Their width would be around 6 feet in most cases. They are a thick plant, often used as hedges because of their denseness. When growing, they will begin as a compact, round shape, eventually spreading out. 
3. Foliage
The Japanese Cleyera Plant is an evergreen, so it will not lose its leaves at any point throughout the year. This leaves the plant as attractive, lively, and full all year long. 
4. Fragrance
Though it is not primarily known as a plant with a strong fragrance, that is actually one of its many perks. Its white flowers blossom into sweet, pretty blooms that are lovely to lean into for a whiff of their sweet fragrance.
5. Berries
The Japanese Cleyera Plant also grows dark berries that open up eventually to display black seeds, which stay on the berry throughout the winter.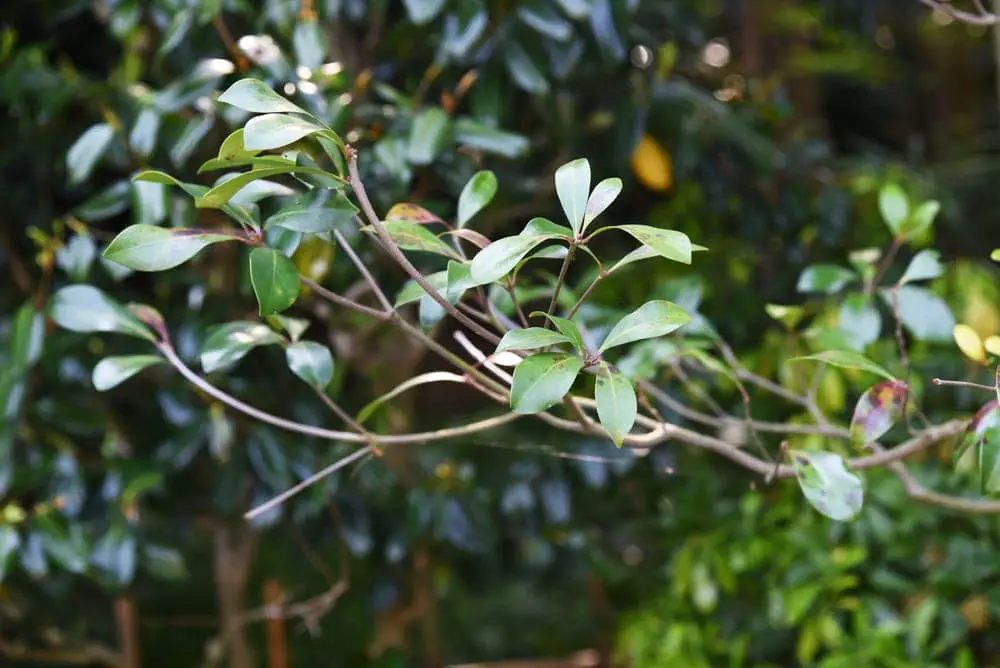 6. Pruning
Because of their sturdy nature, these plants are naturally easy to handle. This includes pruning, which rarely needs to be done. When the shrub does need an occasional trim, it is best to do this during the springtime.
To prune properly, do not shorten the stems. Instead, cut the stems all the way back to the center of the plant. This allows the shrub to grow two side branches from the cut site. You can also pinch out the tips to encourage thickness. 
Learn more: Verbena Plant Care & Growing Guide
7. Location
These plants need lots of sun. Partial shade is ok, as long as the plant still has some access to the sun during the day. If you need to transport your shrub for any reason, the best time to do so would be during either October or late March, when the plant is more dormant. This helps give more time for the roots to establish, as the soil is getting warmer.
Also keep in mind that it is always best to move your plant early on, as the more established the roots are in the ground, the less likely the plant is to survive the move. As a rule of thumb, anything before 5 years should be safe, but anything after that is high risk.
8. Soil
The soil needed for the Japanese Cleyera Plant must be acidic. Make sure it is drained and without too much moisture. If you grow the shrub in alkaline soil, the leaves will turn yellow and look sick. 
9. Watering
In drier areas, or during drought months, be sure to water these plants regularly. To help with moisture retention, use 2 to 3 inches of mulch over the roots. 
Similar post: Freesia Plant Care & Growing Guide
10. Uses
The Japanese Cleyera Plant is used most often as a hedge border. It's a great way to provide borders from neighbors without fences. It feels secluded but also more open and friendly. It can also be grown up against walls for a nice accent look against the front or side of your home.
11. Diseases and Pests
This plant is most vulnerable to spider mites. Protections from insect takeover include different sprays, as well as just thoroughly spraying down the plant with a hose (cold water). Make sure to get the underside of the leaves as well, since many like to hide there. 
12. Temperature
It is important to keep these plants around 50 to 55 degrees Fahrenheit during the wintertime. If your location has temperatures than go below that, it is better to have a potted version of this plant. 
13. Potted Japanese Cleyera Plant Care
The best way to keep this plant contained within the pot is to actively trim and maintain it within its container. The shoot tips are the best place to make the cut. Cuts should be made just above the leaf bud, at an angle. When growing in pots, the Japanese Cleyera Plant will not grow taller than 24-30 inches high. Use a liquid fertilizer every two weeks during the growth period. 
More like this: Coleus Plant Care & Growing Guide
14. Appearance
Oval leaves cluster in this thick shrub. When they first grow, they will begin as a bronze/red color, eventually developing into a dark green for most of the year. During cooler months, they may revert back to red, or turn into a burnt orange or to a lighter green. The flowers produced grow to about 12 inches wide and are a yellowish-white. The flowers bloom from May to June, with the berries following in the fall. 
Japanese Cleyera vs Ternstroemia Gymnanthera
These two shrubs are often confused within the gardening world. They have a near identical appearance, but are separate in a few distinct ways. First, the Ternstroemia gymnanthera has multiple trunks and an upright form. They grow to be taller than the Japanese Cleyera and a bit less wide.
The most obvious distinction between the two is that the Japanese Cleyera has hooked, pointed buds, whereas the Ternstroemia gymnanthera has rounded buds. Regardless, both are used similarly as hedges and follow identical growing procedures. But if you have a preference for the Japanese Cleyera specifically, be wary of the easy mix-up.
Also read: Sweet Almond Bush: Plant Care & Growing Guide
Conclusion
The Japanese Cleyera is one of the easiest plants you can buy for your garden or home. As long as you follow guidelines for fertilizer, watering, and maintenance, you will have a beautiful, blooming, dense shrub for years to come.
Whether it be used for privacy, borders, or just outdoor decorating, this is one of the best plants you could get for your yard. This plant is a slow-growing hedge, but the finished product is definitely worth it, especially factoring in that you can easily trim to your liking or move to a new location as necessary.
Keep reading: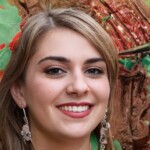 Victoria is the owner and main author of hobby plants. She loves spending her free time in her garden planting and taking care of her plants. Victoria hopes you enjoy the content here!